Versions

Comfortline, Execline, Highline
The Passat, winner of the 2014 Golden Steering Wheel, shows superior design and technology: a unique symbiosis of comfort, elegance and dynamics for people who set priorities in life.
Every Volkswagen is characterised by high-quality equipment and clear design vocabulary. Numerous individualisation options also allow you to create your very own personal Passat. You will be amazed how much choice you have.
Looking good for you: the range of wheels for the

Passat

.
You decide which wheels look best on your Passat. Fulfill your individual wishes and give your Passat a very personal touch. The extensive wheel range provides you with a wide selection of sporty and elegant alloy wheels that highlight the attractive design of your Passat.
Make yourself comfortable in your Passat. Its extensive basic equipment, the uncomplicated handling and many convenient extras ensure that you can enjoy every day with it in a very relaxed way.
Driving more dynamically with less steering work..
The Passat is commanding, but likes to be steered – above all with its advanced progressive steering that you will enjoy in sporty and also everyday usage.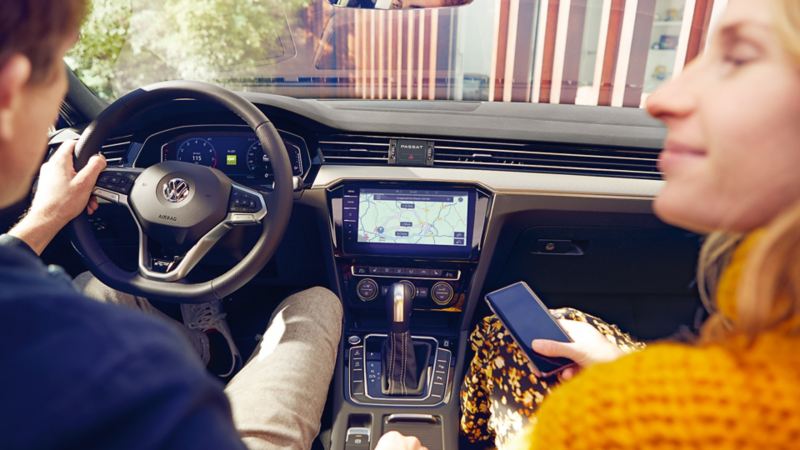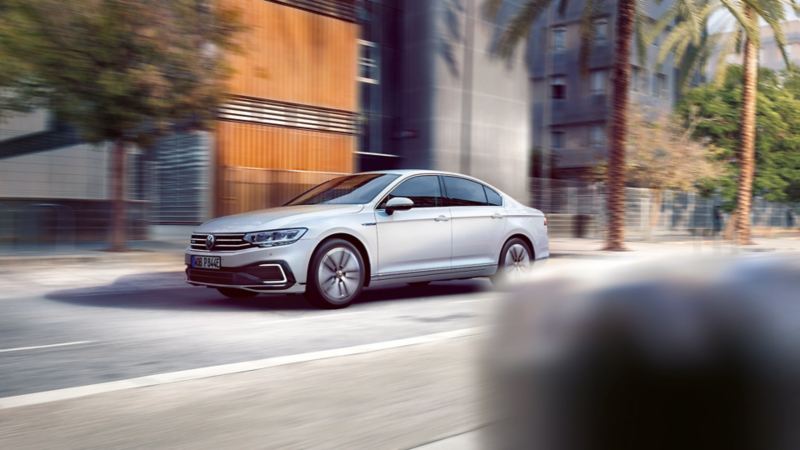 Premium features,
value priced.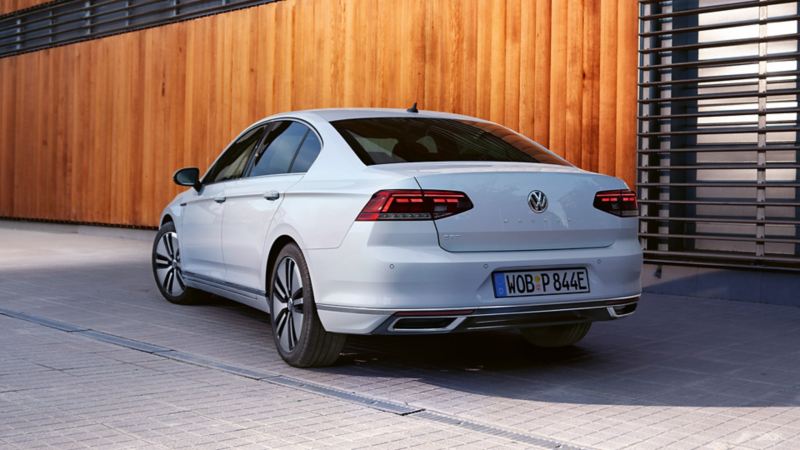 Premium features,
value priced.
The modern engine technology in your Passat is characterised by economy, high torque and power. It is exactly right for you if you like driving and drive a lot, but still want to keep your consumption down.
Advanced safety. Extra peace of mind.
Available Side Assist (Blind spot monitoring).
On some road trips, you just can't take in everything you wanted to see. This handy feature is designed to use radar to trigger a warning light in your side-view mirror to help notify you if a vehicle is detected out of view in your blind spot.
Whether you need to make a call while driving, require current traffic information, want to reach your destination using the navigation system or simply want to listen to your own music – your Passat offers various possibilities for using modern technology easily and in an uncomplicated way.